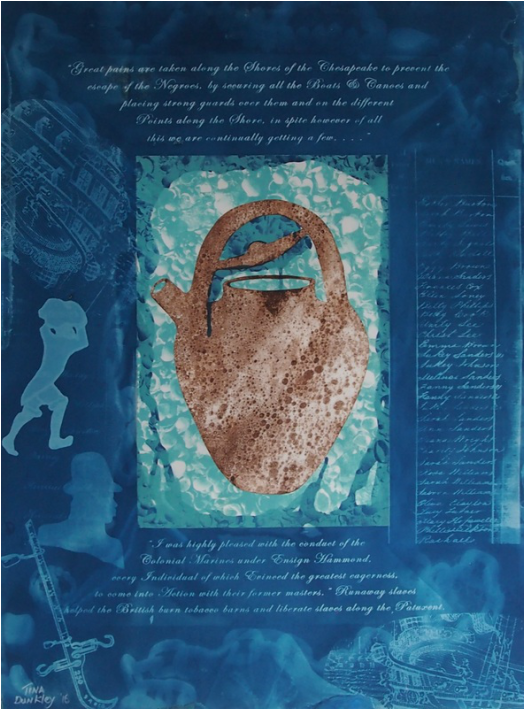 Home
Website Under Revision
The arc of Dunkley's work represents a spectrum of ideas and observations--narrative and abstract. The images evoke an abiding appreciation for humanity and their belief systems that provide agency to thrive, create, and celebrate.
Of Caribbean extraction, Dunkley explores the lost narratives of the pan-African journey that have informed much of the history of the Americas. Though often typecast a textile artist, formal training in painting, sculpture, and mixed media enables Dunkley's use of various media to fit her objectives.
See video below:

▶ 4:02
https://www.
youtube
.com/watch?v=a5OPDmEH_HM
---
The Memory Jug Series: In Celebration of the Disbanding of the Colonial Marines in South Trinidad, 1815-16. 2016
Lithograph, cyanotype, 30 x 22"